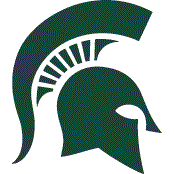 Michigan State University is pleased to announce the decision to provide graduate students with access to Aurora by Beyond the Professoriate. Aurora is an eLearning Platform with on-demand, self-paced learning modules that allow PhDs and Postdocs to discover career options and methods to apply the skills acquired through their education.
By completing two programs of study, postdocs explore career options and learn job search strategies to pursue employment beyond the professoriate.
Aurora benefits postdocs by:
supporting career exploration.
providing accessible, well-curated resources for busy scholars.
promoting engaged learning through reflective activities that encourage trainees to apply what they've learned.
complementing existing on-campus career support.
offering recorded seminars, reflective prompts, and assessments that guide the postdoc experience and foster user engagement.
Postdocs can access Aurora beginning 2/10/2021.
Michigan State University recognizes the need to support PhD career skill enhancement. We consider postdoc experience a key priority. Aurora by Beyond the Professoriate enriches Michigan State's commitment to postdocs.