Professional
&

Career Development
Certification in College Teaching Institute 2022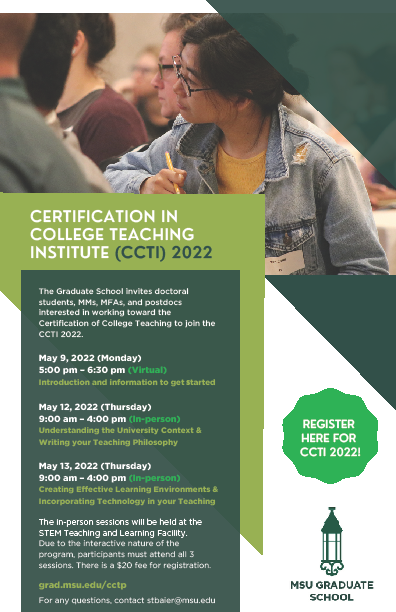 The certification of College Teaching Institute is being held in May. There will be a Zoom information session on May 9th from 5-630PM and in-person workshops on May 12 and 13th in the STEM Teaching Facility. This workshop series will help postdocs fulfill workshop requirements toward the Certification of College Teaching program.
Those interested in attending can learn more and register here. There is a $20 registration fee to offset costs of materials and lunch.
For questions and concerns, please contact Dr. Stefanie Baier.