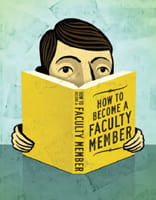 When:Tuesday, October 24, 2023
3 p.m. ETWhere:Virtual
United StatesContact:NPA staff
contact@nationalpostdoc.org
301-984-4800
Progressing from postdoctoral training to a faculty appointment is a daunting transition, and may be especially challenging to those who have followed a less-than-conventional path or whose peers have lost interest in academic careers. How should you prepare for and progress through the application process, which takes approximately one year, and what should you expect at each step? Good preparation and careful planning are important, as is managing expectations to avoid becoming discouraged early in the process. We will cover how to go about choosing, applying, interviewing, negotiating, transitioning, and getting started in your faculty position.
Speaker: Jim O. Vigoreaux, Ph.D., Breazzano Family Green & Gold Professor of Biology, joint professor of molecular physiology & biophysics, University of Vermont