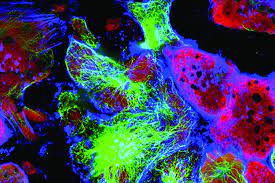 Join PAIR-UP at Michigan State University's Precision Health Program Imaging Facility, the only facility of its kind. Gain the unique experience of working with whole organs in intact animals.
PAIR-UP Workshops are for Black Principal Investigators (or personnel from the PAIR-UP PI's lab) or Black Postdoctoral Fellows. If you do not meet this requirement, please pass this information along to those who would benefit.
Participants will learn the basics of in vivo imaging. The workshop will consist of lectures by MSU faculty describing major imaging modalities and hands-on demonstrations at MSU Advanced Molecular Imaging Facility. Participants will leave the workshop with firsthand knowledge of obtaining quantitative data using each instrument. They will be introduced to experimental setup and image acquisition.
In Vivo Imaging Equipment:
PET/MRI: Biospec 70/30 (Bruker) – a 7T MRI with an insert for simultaneous acquisition of PET images.Magnetic Particle Imaging (MPI): Magnetic Insight Momentum – specifically detects superparamagnetic iron oxide particles in mice and can be used for cell tracking or early cancer detection.microCT: QuantumGX (Perkin Elmer) – suitable for all analytical CT applications and features cardiac gated imaging, an adjustable bore size that enables imaging of a wide range of species up to rabbits in size, and an energy range of 20-90 kV.Optical Imaging – Bioluminescence and Fluorescence: IVIS Spectrum (Perkin Elmer) – this pre-clinical imaging system combines high sensitivity in vivo imaging of fluorescence and bioluminescence, high throughput (5 mice) with 23 cm field of view and high resolution (to 20 microns) with 3.9 cm field of view
 If you have any questions or issues registering, please contact Ramona Jones at rjones@ascb.org.
Please note: The deadline is Friday, August 25th.  Apply here today!
Join us at Michigan State for cutting-edge technology that allows you to follow down to single molecules and intact organisms! Think outside the dish!
George M. Langford
PAIR-UP Principal Investigator
Professor and Dean Emeritus, Syracuse University
Ashanti Edwards
Director of Professional Development, ASCB
PAIR-UP Program DirectorV