Professional
&

Career Development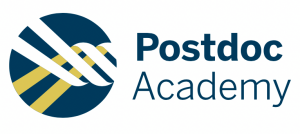 The Postdoc Academy is a comprehensive digital and in-person NIH-funded professional development program from Boston University, Northwestern University, Michigan State University, and the University of Wisconsin-Madison.
The annually hosted online course, The Postdoc Academy: Succeeding as a Postdoc, is a flexible free 6-week course that helps postdocs develop strategies and skills to successfully navigate their time as a postdoc and create a rewarding experience that will launch them into their chosen career path.
Themes explored include:
Finding Success as a Postdoc
Building an Actionable Career Plan
Developing Resilience
Working Effectively in an Intercultural Environment
Although the current course has already launched, all MSU postdocs have access to the resources provided by the Postdoc Academy at any time. 
Also stay tuned for more information on the Postdoc Academy's second online course offering, Building Skills for a Successful Career, coming Summer 2022!
Note that this offering is also open to graduate students, supervisors, and administrators!