MSU Outreach and Engagement Broader Impacts Workshop Series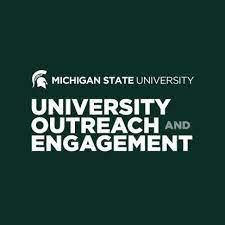 MSU's Office of University Outreach and Engagement is holding an 8-part workshop series to introduce participants to all aspects of building their Broader Impacts plan. Participants can register for one workshop or all sessions.
For more information, see below or click here. 
---
Building Your Research Impact Identity and Vision
February 8, 2022
1:00-2:30 p.m. | Zoom
Researchers are more effective in achieving their intended societal impacts when they take the time to consciously construct their impact identities. "Impact Identity" is a concept that integrates one's identity as a researcher with societal needs, personal preferences and skills, and institutional context. Come to this hands-on workshop to develop your impact identity and vision for achieving desired societal impacts throughout your career.
Presenters:
Miles McNall, Director for Community-Engaged Research, University Outreach and Engagement
Sobha Ramanand
---
Additional workshops in series (details coming soon):
Winning Strategies for NSF CAREER Proposals
Broadening Participation in STEM Education and Careers: Promising Practices and Resources
Building Your Broader Impacts Plan
Evaluating the Broader Impacts of Your Research
MSU Partners for Broader Impacts
Achieving Broader Impacts through Industry Partnerships, Commercialization, and Entrepreneurship