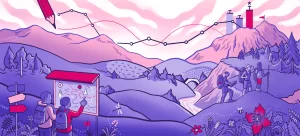 The annual conference "What Can You Be with a PhD?" hosted by NYU Grossman School of Medicine is just around the corner. This year, it's going to be a virtual event on October 21-22 so that you can join in from the comfort of your own space! Imagine being able to connect with over 1,000 peers and 100 career experts, all in one place. Plus, there are 40 sessions you can learn from, all designed to help you elevate your career.
This year, the NPA is an exhibitor of WCUB 2023! So, in addition to the amazing programming, you can also visit our exhibitor booth and connect with us.
So, what are you waiting for? Register and secure your spot at one of the biggest conferences in career development for doctorates – you definitely don't want to miss this opportunity.